Description
Amsoil Z-ROD 10W-30 Synthetic Motor Oil. ZRTQT
Specially engineered for classic cars. Contains high levels of ZDDP, top-tier additives and rust inhibitors to protect your passion, deliver maximum performance and keep your classic engine free of rust and corrosion in storage.
See the Product Data Bulletin for full details.
---
PROTECTS FLAT-TAPPET CAMS
Formulated with high levels of ZDDP to protect flat-tappet cams, lifters, rockers and other areas susceptible to wear.
High-zinc, high-phosphorus formulation provides the extra wear protection critical splash-lubricated components require.
Fights wear to help prevent compression loss for maximum horsepower.
---
HELPS PREVENT RUST & CORROSION
Formulated with a unique blend of rust and corrosion inhibitors to ensure maximum protection during long-term storage.
Prevented rust and corrosion in industry standard testing (ASTM D1748-10) for excellent engine protection.
---
Z-ROD Delivers Superior Rust Protection
In industry standard testing, AMSOIL Z-ROD completely prevented rust formation while a leading competitor did not.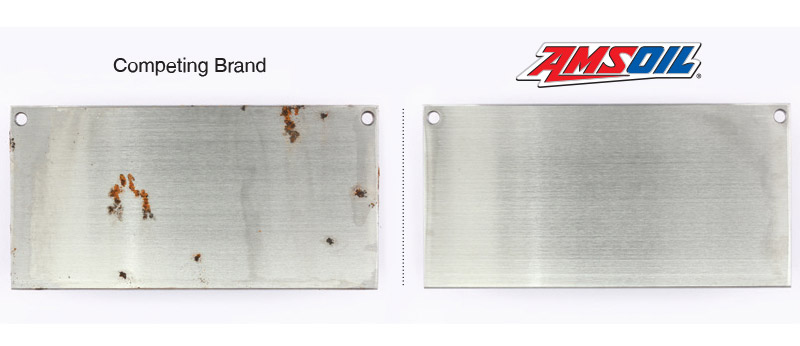 Based upon in-house testing of AMSOIL Z-ROD 10W-40 and a leading competitor obtained on 7/25/2019 in ASTM D1748-10.