Description
Amsoil Synthetic Severe Gear 75W-140 Lube. SVOPK
SEVERE GEAR is designed for those who demand the best. Engineered with high film strength for high-load demands. Reduces friction and provides the ultimate protection against wear. Excels in extreme temperatures. Helps maintain efficiency and outperforms conventional gear oils. Excellent for all cars and trucks, but especially well-suited for towing, hauling, racing, commercial use or other severe duty.
See the Product Data Bulletin for full details.
Temperature Extremes
Excels in hot and cold temperature extremes.
Resists breakdown from high heat, preventing acids and carbon/varnish formation.
Wax-free construction also improves cold-flow properties, improving fuel economy and cold-weather shifting.
Delivers 20 percent more cold-temperature protection than required by the industry standard.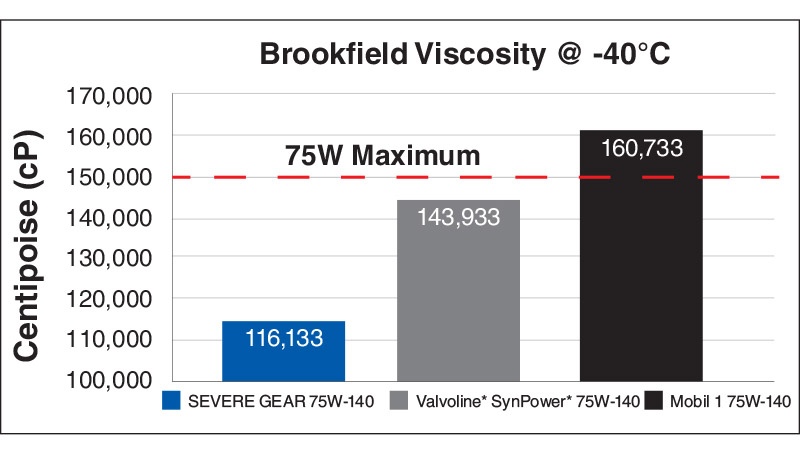 Some gear lubes fail to meet basic low-temperature requirements. Mobil 1 75W-140 Gear Oil, for example, failed to meet the requirements of the industry standard2. SEVERE GEAR, on the other hand, delivers 20 percent more cold-temperature protection than the standard requires.
See the Product Data Bulletin for full details.
Based upon results of samples of Mobil 1 75W-140 and Valvoline SynPower 75W-140 purchased in 2018 and tested in ASTM D2983 by an independent testing facility in May 2018. Samples sent blind to eliminate bias.
*All trademarked names and images are the property of their respective owners and may be registered marks in some countries. No affiliation or endorsement claim, express or implied, is made by their use.